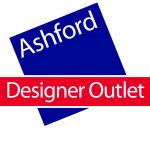 McArthurGlen Designer Outlet Ashford has named Home-Start Ashford & District as its 2018 Charity of the Year. Committed to giving back to the local community, McArthurGlen Ashford will support the charity from the New Year through a variety of initiatives and activities to help aid the charity's mission of supporting families in Ashford and the surrounding area.
Home-Start focuses on the belief that children need a happy and secure childhood and parents play a key role in giving their children a positive start in life. McArthurGlen Ashford understands that children are the future and is delighted to be working with Home-Start Ashford & District in the coming year.
McArthurGlen Ashford will champion the charity with support and activities such as hosting fundraising events in the centre, offering gift cards as prize donations, providing extensive support across marketing channels and much more throughout 2018.
Peter Corr, Centre Manager at McArthurGlen Ashford said: "We are proud to support an organisation so dedicated to the community's youth and we are looking forward to bringing awareness to Home-Start, raising funds and creating a positive environment for families in the area."
In 2017 McArthurGlen Ashford partnered with Kent Challenger Games and hosted several onsite fundraising activities to support the charity. The centre is looking forward to continuing its work with the local community through this new collaboration with Home-Start Ashford & District.