Although the weather didn't dampen our spirits!
Families enjoyed another summer of events which were organised during the holidays. The sun shone on us at the Rare Breeds centre where 16 families came together for the day visiting the animals, watching the pig racing and taking a ride on the tractor/trailer tour around the site. We all met up at lunch time in the play barn which was a great opportunity to catch up for a chat.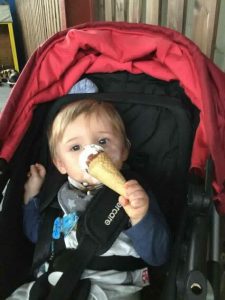 Sensory Sensations at Singleton Village Hall was a fantastically messy event with lots of sensory craft activities and tactile toys to play with. There was even the opportunity for children to create their own ice-cream cone with lots of delicious sweets/toppings to choose from!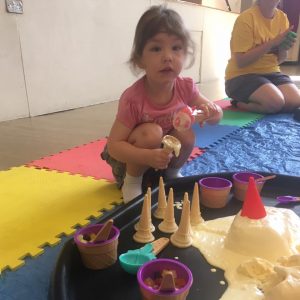 We had great fun at our Sports Day in Victoria Park where families enjoyed joining in with games and races. Each participating family were awarded a medal. Well done to everyone who took part!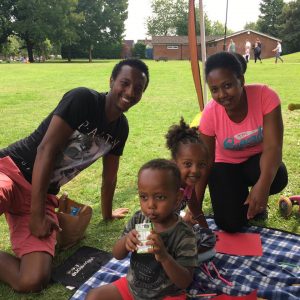 Also during the summer, 5 dads from "Chill with Dad" enjoyed an evening at the Driving Range at Great Chart.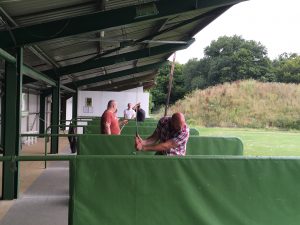 A BIG thank you to the Co-op!
The Co-op store in Kennington who has supported us over the last 6 months through its Local Community Fund has raised £1,195 for Home-Start Ashford. They are continuing to support us with a charity collection box on the counter and selling hand-made greeting cards with a donation from each card sale coming to Home-start. Thank you to Jackie and team at the Co-op for their amazing support!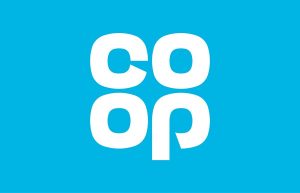 Looking ahead………
We will shortly be running a new Volunteer Preparation course, starting mid-September. It's a great opportunity for volunteers to come together in an informal setting, get to know each other better and share experiences. We are looking forward to welcoming our new volunteers!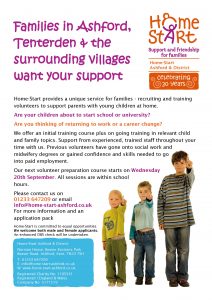 On Saturday 14th October, we are running a Family Quiz from 2pm – 4pm at St Marys Church, Willesborough. Come and join us, have some fun with the opportunity to win some fantastic prizes!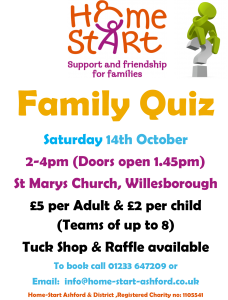 Before we know it, Christmas will be just around the corner! To mark this special time of year we'll be holding a "Stuffy Bear" Xmas party for families. Chill with Dad members will be able to enjoy some fun Christmas activities including cookery and decoration making with their children at workshops in the run-up to the festive season. Volunteers have also been invited to a Pamper day – a great way to wind down for Christmas with the opportunity to enjoy a relaxing treatment such as a mini massage or mini facial.