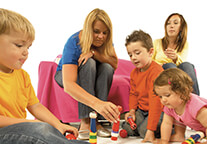 Family life can be difficult and challenging for many parents and carers; loneliness, relationship breakdown, bereavement, physical and mental illness or multiple births can have a profound effect on families.
With your help, Home-Start Ashford can be there to help parents to do their best for their family in the situation they are living in.
Home-Start Ashford is able to carry out its work with children and families through the financial support of the Big Lottery and other national and local Trusts and donors. However, we are always looking for new opportunities to develop the services we offer and continue to seek funding from all appropriate sources.
For more details on how to support us,
please contact Home-Start Ashford on 01233 647209.
You can also support the scheme by visiting: https://mydonate.bt.com/charities/home-startashford