Claire Randall
Co-Scheme Manager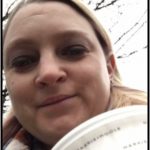 After leaving school I turned my weekend job at Tesco into a full time job and soon found myself on their management training program. From this I gained many transferable skills that I now use.
I joined Home-Start in 2004 as an Organiser working in the rural area and since 2012 have been Co-Scheme Manager with responsibility for day to day scheme running and finance.
Outside of work I love spending time with my family, Duncan and I have been married since 1998 and we have two big children, Hana and Luke. We have recently got two French Bulldogs, Nala and Kobe who take up a lot of my time and fill the forthcoming empty nest. I also have a passion for coffee, baking, window shopping, eating out and the cinema.
Kat Wiles
Co-Scheme Manager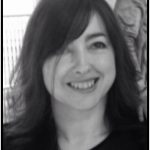 I have worked at Home-Start Ashford & District since 2002 taking on a variety of roles including volunteer training and support, family work, community development, group facilitation, supervision of staff and currently fundraising.
In addition, I have worked on other projects through the voluntary sector most notably for Canterbury Open Centre and Catch 22 (formerly Rainer) on some challenging projects with homeless people and mentoring services for 'Looked After Children' and you offenders.
Prior to working in the voluntary sector I completed my studies at Canterbury Christchurch and Kent University with a First Degree in English and Art and a Post Graduate Degree in 'Modern Literature and Culture'.
I love to view (and occasionally make) art whenever possible and visit large and small exhibitions both locally and nationally. I enjoy comedy evenings, film, reading, and walking. I also volunteer as a parent helper at Tenterden School Federation.
I live with husband, Matthew and daughter, Amelia.
Jane Taylor
Family & Volunteer Co-Ordinator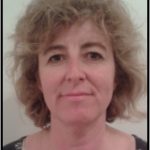 I am originally from London and relocated to Kent in 1998.
After leaving school, I qualified as a NNEB Nursery Nurse and worked in a variety of primary school settings plus work placements in France and Spain supporting children from 0 – 8 years.
In my mid-twenties, I decided to change career direction and studied for an administrative qualification which opened up new opportunities for me including a Community Fundraising role at the Multiple Sclerosis Society Head Office in London where I helped support the fundraising interests of a network of over 300 local MS Society Branches nationwide.
Since moving to Kent I have worked in a variety of community and event/co-ordination focussed roles. Before securing my position at Home-start Ashford, I was a Home-Start Volunteer and have also previously volunteered as a parent helper in my children's primary school and for Save the Children as a Schools Link volunteer.
I am married with two young children, William and Ellie and live in Kennington. In my free time I enjoy cookery (especially baking), reading, walking, and travel.
Helen Brown
Dads Worker and Community Fundraiser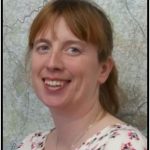 After leaving university I worked in the motor industry for eleven years before deciding on a career change after the birth of my second son.
I have worked within Social care ever since. Starting as a community carer progressing to a Manager for a care agency and then working for Pilgrims Hospices before joining Home-Start in 2015.
I chaired my son's PTA for two years and still assist at the junior schools and I am on the committee for the local cub group and fundraise for my eldest son's football team.
I am married and have two boys, Isaac and Matthew.
Helen Hawkins
Administrator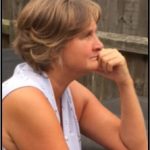 My first involvement with Home-Start was back in 2007 when I volunteered for a couple of years supporting two families.
I kept in touch with Kat and Claire after leaving to take up full time employment in an Estate Agency on the sales side of the business. Going back to part time work I then joined the NHS 111 service but found this work far too stressful and the shift hours far too long!
In 2016 I found that Home-Start Ashford were looking for an Administrator so here I am! I have been here since February working 12 hours each week.
I am a single parent with two great girls, Maisie and Rosie, which certainly keep me busy with any spare time I have!