Claire Randall
Operations & Finance Manager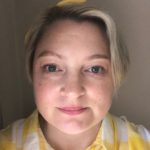 After leaving school I turned my weekend job at Tesco into a full time job and soon found myself on their management training program. From this I gained many transferable skills that I now use.
I joined Home-Start in 2004 as an Organiser working in the rural area and since 2012 have been Co-Scheme Manager with responsibility for day to day scheme running and finance.
Outside of work I love spending time with my family, Duncan and I have been married since 1998 and we have two big children, Hana and Luke. We have recently got two French Bulldogs, Nala and Kobe who take up a lot of my time and fill the forthcoming empty nest. I also have a passion for coffee, baking, window shopping, eating out and the cinema.
Kat Wiles
Safeguarding & Fundraising Manager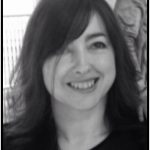 I have worked at Home-Start Ashford & District since 2002 taking on a variety of roles including volunteer training and support, family work, community development, group facilitation, supervision of staff and currently fundraising.
In addition, I have worked on other projects through the voluntary sector most notably for Canterbury Open Centre and Catch 22 (formerly Rainer) on some challenging projects with homeless people and mentoring services for 'Looked After Children' and you offenders.
Prior to working in the voluntary sector I completed my studies at Canterbury Christchurch and Kent University with a Degree in English and Art and a Post Graduate Degree in 'Modern Literature and Culture'.
I love to view (and occasionally make) art whenever possible and visit large and small exhibitions both locally and nationally. I enjoy comedy evenings, film, reading, and walking. I also volunteer as a parent helper at Tenterden School Federation.
I live with husband, Matthew and daughter, Amelia.
Jane Taylor
Family & Volunteer Co-Ordinator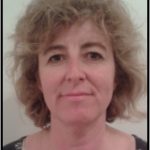 I am originally from London and relocated to Kent in 1998.
After leaving school, I qualified as a NNEB Nursery Nurse and worked in a variety of primary school settings plus work placements in France and Spain supporting children from 0 – 8 years.
In my mid-twenties, I decided to change career direction and studied for an administrative qualification which opened up new opportunities for me including a Community Fundraising role at the Multiple Sclerosis Society Head Office in London where I helped support the fundraising interests of a network of over 300 local MS Society Branches nationwide.
Since moving to Kent I have worked in a variety of community and event/co-ordination focussed roles. Before securing my position at Home-start Ashford, I was a Home-Start Volunteer and have also previously volunteered as a parent helper in my children's primary school and for Save the Children as a Schools Link volunteer.
I am married with two young children, William and Ellie and live in Kennington. In my free time I enjoy cookery (especially baking), reading, walking, and travel.
Helen Brown
Group Co-Ordinator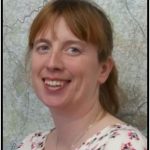 After leaving university I worked in the motor industry for eleven years before deciding on a career change after the birth of my second son.
I have worked within Social care ever since. Starting as a community carer progressing to a Manager for a care agency and then working for Pilgrims Hospices before joining Home-Start in 2015.
I chaired my son's PTA for two years and still assist at the junior schools and I am on the committee for the local cub group and fundraise for my eldest son's football team.
I am married and have two boys, Isaac and Matthew.
Amanda Clayson
Family Support Worker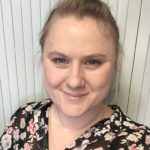 I have lived in the rural areas of the Ashford since I was 4. When I was 18 I started work in the Motor Trade as a parts advisor, after a couple of years I left to have my first child, I am now a mum to 3 girls, a dog, a cat and a fish.
My family and I had the help of a Home-Start volunteer while my children were young and we adjusted to family life. After developing an interest in psychology I studied and gained a level 5 qualification in Cognitive Behavioural Therapy, which I used to facilitate some Self Help Awareness Groups in the local community. When my youngest started school, I decided I would like to pursue a career in the social sector, preferably working with families with young children. I completed my Volunteer Preparation Course with Home-Start Ashford in 2018 and volunteered with a family, I thoroughly enjoyed the volunteering. In February 2019 I started working for Home-Start Ashford as a Family Support Worker.
In addition I have volunteered for The National Childbirth Trust, helping to organise events and fundraisers. In my spare time I enjoy reading, spending time with my family and exploring new places to visit with them.
Claire Tipping
Family Support Worker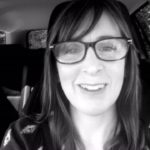 It's great to join the Home-Start team. I've mainly worked as a dental nurse over the last 20 years, getting to know patients and their families has been rewarding. I have also spent a short time at a special school as a teaching assistant, helping children reach their full potential.
I'm married and have a daughter, who is in her twenties and a teenage son. We also have an elderly dog who is a little spoilt! 
I enjoy cooking, yoga and being in my muddy boots out walking. 
Katie Davis-Clifford
Family Support Worker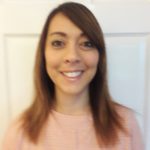 I have proudly volunteered with Home-Start since 2014. Having faced some difficult times myself I needed a new direction and a focus. I always enjoy supporting my friends and family through challenging times so this seemed a great opportunity for me and I haven't looked back since!
To date (2019) I have supported four families and can really credit Home-Start with guiding my career choice of helping others. I was thrilled to be able to join as Family Support Worker starting in February this year.
Alongside Home-Start I also work as a Parent Support Coordinator for a charity that counsels children and runs a parent support programme. I've also worked in schools as a one to one teaching Assistant.
I have a busy life with 3 children who all have varying hobbies and a busier social life than me! I am so pleased I am able to continue working with such an amazing charity that I have seen at first hand, empowering families to become more confident in their own abilities, and supporting them on that journey.
Steph Senior
Chair of the Board of Trustees
Margaret Jordan
Company Secretary, Treasurer and Trustee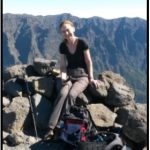 Now retired, I have the time to indulge a number of my passions including hill walking, cycling, music, my five grandchildren and of course Home-Start.
I am a lawyer by training and was a partner in a law firm in the City of London. I specialised in corporate and European law and was based in Brussels for over 20 years.
For the last fifteen years of my working life I worked for a multinational company. As a result, I have a range of skills beyond the law including strategic planning, management and governance. I like to believe that the experience of working in various parts of the world has also made me very open to new ideas and doing things differently.
Catherine Maylam
Trustees with the Responsibility of Safeguarding
Kathy Corby
Home Visiting Volunteer and Volunteers' Representative on the Board of Trustees

I became a home visiting volunteer in 2007 and to date I have supported seven families and have represented the volunteers on the board of Trustees since 2011.
I was born and lived in Greater London until 1989, when my job as Fundraising Manager for the Royal National Lifeboat Institution in London moved me to the South-East. I was responsible for community volunteers raising funds to support lifeboat crews in Kent and East Sussex until my retirement in 2004.
Whilst living in London I was a volunteer for a charity providing a 24/7 telephone helpline called 'Parents' Anonymous' for eight years, taking on the responsibilities of Secretary, S. London Co-ordinator and organising the monthly on-call Duty Rota.
My husband Richard and I live in Tenterden and we have two daughters and a son, and six grandchildren ranging in age from 26 years to 6 months. Many of our family live and work in USA and Middle East, therefore holidays are often focused in opposing directions.
My other interests are gardening, yoga and history and I am the Excursion Secretary for the Tenterden local history society.
Richard Henderson
Trustees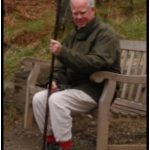 My working life ended with me being MD for Henderson Global Investors plc in the Varieties and Private Clients Division.
Following my retirement I have had various roles including Chairman National Trust Finance Committee for Southern England, Chairman Kent Magistrates Association, Vice Chairman Governors Ashford School, Church Warden and Treasurer for Warehorne Church and Warehourne Parish Councillor.
I am married with four children and four grandchildren. I joined Home-Start Ashford & District in 2002 after being introduced by a mutual friend. I served as Chair for over 10 years and have recently stepped down but remain actively involved.
My hobbies include amateur painting, travelling through old Soviet Union, theatre trips and I'm an active member of Ashford Choral & Kelly's choir.
Derek Smyth
Trustees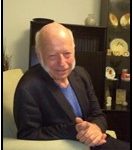 Having studied an honours degree in Politics and Modern History at Manchester University my business career then took off mainly in the brewing industry where I was involved in market and financial analysis as well as long range forecasting. I have also been a director of a Co-operative retail society.
In 1998 I was elected as a member of the Kent County Council representing South Ashford and became the Lead Member on local government finance in the Labour Group. I retired from the Council in 2017.
Since 1998 I have been a member of the Board of Home-Start because I believe strongly that the early years of a child's life are critical to their later development enabling them to seize as many opportunities in life as possible.
Antony Bartlett
Trustees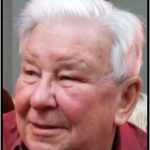 Originally from Bournemouth, I qualified with a Masters degree in Nuclear Physics and have spent most of my professional career as a scientist and latterly as a senior executive in multinational hi-tech companies ending up in North Kent. In 1989, together with a local venture capitalist, I formed a small group of companies based on the acquisition and turn-around of failed hi-tech start-ups. After successfully disposing of these my last 12 years before retirement were spent working for the government through Business Link Kent liaising with KCC, Local Authorities and partner organisations to help create jobs and grow the Kent economy.
My wife, Wendy, and I have now lived in Ashford for over 20 years. In 2015 I was elected to the Westwell Parish Council and also Chair the Sandyhurst Lane Residents Association.
I have two daughters, five grandchildren with the recent addition of four great-grandsons; all of whom live locally. When not involved with the family our interests are travel and cooking. One often complimenting the other
I have been a Trustee of Home Start Ashford & District since 2012.
Maria Stuttaford
Trustees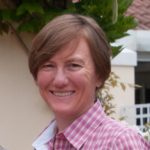 My professional journey started as a university-based researcher, educator and learner. I have successfully designed and led research projects and worked with students and trainees developing new learning programmes. My varied career has provided me the opportunity to undertake research with academic colleagues, partner NGOs and civil society organisations as well as develop volunteer training. I spent the first part of my career in South Africa, England, Scotland and the Netherlands. For the past 10 years I have done unpaid work in the field of social justice and human rights while living in the USA and Europe. Through these roles I developed my networking, governance and strategic problem-solving skills.
I joined the Home-Start board because I think my governance, education, mentoring, networking and research skills will support Home-Start in achieving its goals.
My partner and I live in Ashford. My step-daughter and her partner live in Leeds and my step-son and his partner live in London. In my spare time you'll find me running in Victoria Park, working out at a local gym, pottering in our garden or relaxing with a good book and listening to music.
Amy Honey
Education Advisor to the Board of Trustees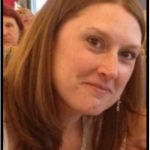 I am currently employed by Goldwyn School where I work as a Specialist Teacher in the Ashford District for pupils with Social, Emotional and Mental Health needs. My role entails: supporting schools and individual pupils within mainstream Primary and Secondary schools; delivering core and bespoke training to schools; offering recommendations to schools with regards to referred pupils to support with inclusion and effective intervention strategies and resources.
Previous to this role, I worked at Furley Park Primary Academy for 14 years as a Primary Teacher and SENCO.
In my own time, I like to do simple things like: spending time with my children; gardening; walking our dog; reading; and experimenting with textiles on my sewing machine. I keep meaning to get back in to my love of arts too…and will do when the moment catches me.
Sara Emmerton
Family Advisor to the Board of Trustees, Home Visiting Volunteer Service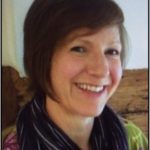 I was brought up in the beautiful Peak District in Derbyshire, but it was too land-locked for me and I eventually found my way to the North Kent Coast in 2002 (via Newcastle to study English Language and Linguistics, and London where I met my husband and trained in Speech and Language Therapy).
I worked across East Kent as a Speech and Language Therapist working with adults for 10 years, during which time I enjoyed hobbies of sea swimming, yoga and my lifelong passion of creative writing.
I have three children, aged 9, 6 and 4. My eldest child has autism with a profile of pathological demand avoidance and presents with violent and challenging behaviour. This has been extremely traumatic and difficult for all of our family. We became a Home-Start family in Autumn 2017, and our volunteer as well as the whole team have had an incredibly practical, positive and valuable impact on all of our lives.
I look forward to helping to support other families in difficult situations by offering advice and input as Family Advisor.
Andy Allsop
Family Advisor to the Board of Trustees, Chill with Dad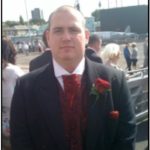 I moved to Ashford in 2011 and have been with my partner for 8 years. I have been a part of Chill with Dad since September 2016. I have two daughters which keeps me on my toes along with a full time job. 
I like to bake and make my own jams. Autumn is my favourite time of year as I make all things pumpkin like jam, pies and loafs. 
Other interests are football, NFL and my PS4.